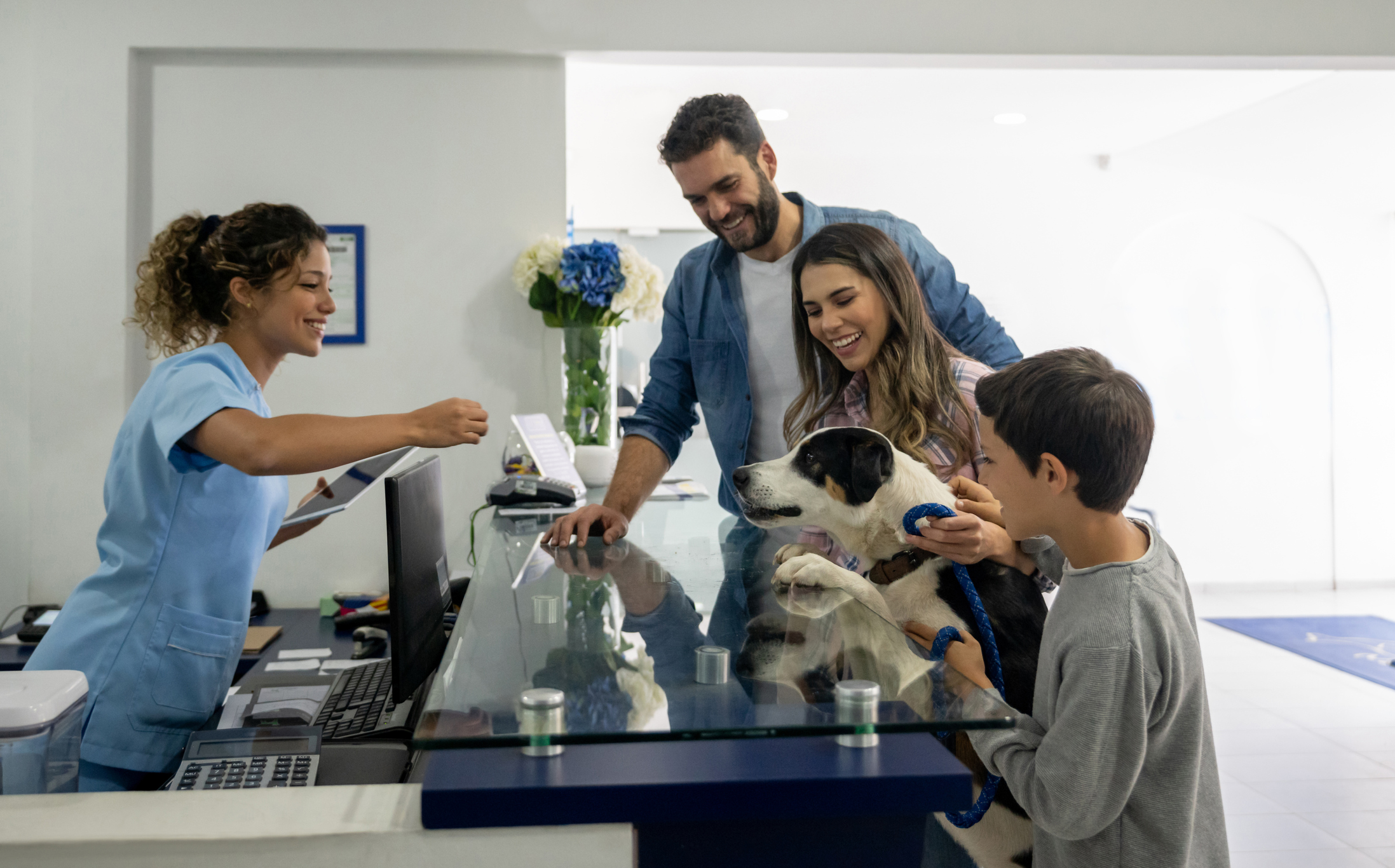 Given the fact that 68% of American households are pet owners, marketing your pet-related
business is key and essential for targeting a valuable audience. From veterinarians to pet grooming and day care providers, caring for all furry friends should be just as important as marketing to pet owners, so they can
trust your services.
With Welcome Wagon's pin-pointed digital and print strategies, local veterinarians and animal hospitals, pet grooming, pet food and supply stores, and really any pet-related businesses are able to introduce themselves to new movers before their competition. Let's explore Welcome Wagon's marketing strategies to help you gain loyal customers!
Why Welcome Wagon's Print and Digital Advertising?
For over 91 years, Welcome Wagon has been introducing new movers to local businesses in their new community. Welcome Wagon offers pet-related businesses unique digital and print marketing solutions, targeting new homeowners and movers within the local community.
Welcome Wagon's New Mover Marketing Program helps local pet-related businesses connect and
build long lasting relationships with new movers. And because new movers are more likely to support a business that reaches out to them directly, participating in the Welcome Wagon program gives businesses a bigger advantage over their competition.
Pets are a cherished family member and deserve the best care and that's why it's important
new movers are recommended quality pet-related businesses and providers. With Welcome Wagon, you can help you increase your patient base though customized programs including gift books, follow-up books, social media marketing campaigns, email marketing, and more.
Dynamic Print Solutions
Welcome Wagon Gift Book
Welcome Wagon truly understands the importance of greeting new movers in your area with
the high quality, long-lasting Welcome Wagon Gift Book. The Gift Book creates a community feel and contains all the necessary information about the local area.
The Gift Book includes a custom, full page ad, advertising the business logo, services,
and compelling offers! The exclusive Gift Book also ensures that competitors won't be on the next page.
Did you know 85% of new movers use the first business that contacts them? New pet owners in the community are also much more likely to appreciate and take advantage of offers from the first pet-related business that took the time to welcome them.
Follow-up Book
Welcome Wagon's dynamic print solutions not only greets new movers, but also checks up
on them after they have already settled in and explored the community. Ninety days after move-in, residents will receive an attractive and personalized Follow-up book that serves as a reminder and helps reinforce your business's brand message.
A follow-up piece is critical to the success of any marketing program because it increases the chances of success for any business. Pet owners might not need to take their pet to a vet visit right away, so that's why it is essential to send a Follow-up Book.
Digital and Social Media
New Mover Email
Looking to build your online presence? Although print mail is still effective in today's world, there's many people who rather check their emails. The New Mover Email is the only turn-key solution that delivers your pet-related business to the new mover's inbox.
With the New Mover Email, new movers will be directed to a landing page created specifically for your business, allowing them to view your contact information, services, and special deals in detail!
Social Media Marketing
Welcome Wagon's digital experts help create the perfect campaign across the top leading
social media platforms – Facebook and Instagram. With social media campaigns your business can reach your key audience!
Who doesn't enjoy seeing dog, cats, or other furry friends on their Facebook and Instagram feed? Our digital experts will create and post sponsored ads in the areas of your choice using the appropriate target demographics.
Contact Us Today
Since 1928, Welcome Wagon has helped connect local businesses to new movers, creating lasting relationships. Their goal is to assist people in saving money, growing their business, and helping the local economy prosper.
For more information on Welcome Wagon New Mover Marketing offerings tailored for growing your pet-related business, contact Welcome Wagon today!